Our Step-by-Step Approach
New Construction & Renovation
From concept to completion, E3 has the ability to plan efficient, economical structures.
If you've already designed and planned your project but need a little help along the way, we're here for you. We can consult on and help manage projects of any size.
Whether we help you from the beginning, consult during construction, or just give the seal of approval at the end, we're happy to certify any project.
Existing Homes
We'll visit your home and run our comprehensive diagnostics tests.
We present a step-by-step plan to help create your ideal, 
comfortable, and energy-efficient home.
E3's full range of services includes implementation of our 
solution by our highly trained and educated staff.
After implementation, we'll present you with the numbers
 that show your structure's improvement.
As for the difference after insulating, you'd have to feel it to believe it. We were amazed at how well our home stayed warm during the recent vicious cold spell, without drafts. That wouldn't have been possible without the foam insulation. Overall, we couldn't be more pleased.
Mark and Sally W. – Nashville
Select your structure type to learn more
Common Issues We Solve
Our thermal imaging cameras can help pinpoint and eliminate drafts in your home.

We take the 'whole house' approach and can help solve temperature issues throughout your home.

By eliminating the gaps and moisture we effectively prevent bugs and critters from entering your home.

We offer expertise in various forms of sound and thermal insulation that can block noise.

E3's signature sealed and conditioned crawlspace system will eliminate these problems.

We can reduce humidity and moisture as well as seal out seasonal allergens, dirt, and dust. Protect your family by promoting a healthy environment

Our crawlspace systems and automated bath fans help eliminate the moisture that breeds mildew and mold.

Solutions such as air sealing and better insulation can help you reduce your cost.
Learn how we can fix your common issues
Featured Project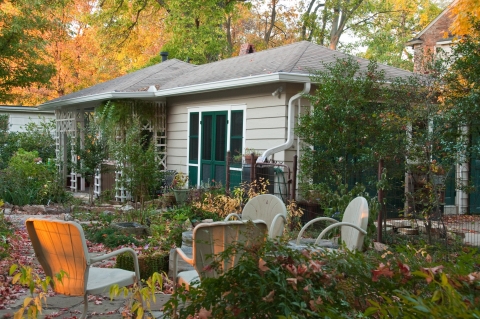 The Little House on Elmington is a "LEED Platinum Certified home." This case study compares the home built to LEED Platinum specifications to the same home if it were built conventionally. Annual Energy Savings: 36% Annual Cost Savings: $392 Pounds of Coal Saved Annually: 3,954 Services: LEED Certification Market: New Home Location: Elmington Park, Nashville