The E3 Whole Home Process
We take an integrated approach to home improvement, addressing all aspects of home performance that lead to a safer, more comfortable, and efficient home for you and your family.
At E3, we'll get to the root cause of your home's performance or HVAC problems, and resolve them once and for all.
The E3 INNOVATE Difference
E3 INNOVATE isn't your typical, home performance contractor. Our team is not motivated by simply getting the job done — we want to get the job done right. Our passion for building science has led us to find whole-home solutions for the comfort and home health issues that plague Nashville homes all year round.  
When you partner with the team at E3 INNOVATE, we will work with you to nail down your home performance goals, and then locate the issues that are preventing you from living comfortably in your own house. No band-aid fixes, no sales quotas — the E3 INNOVATE difference is that we get the job done right, the first time!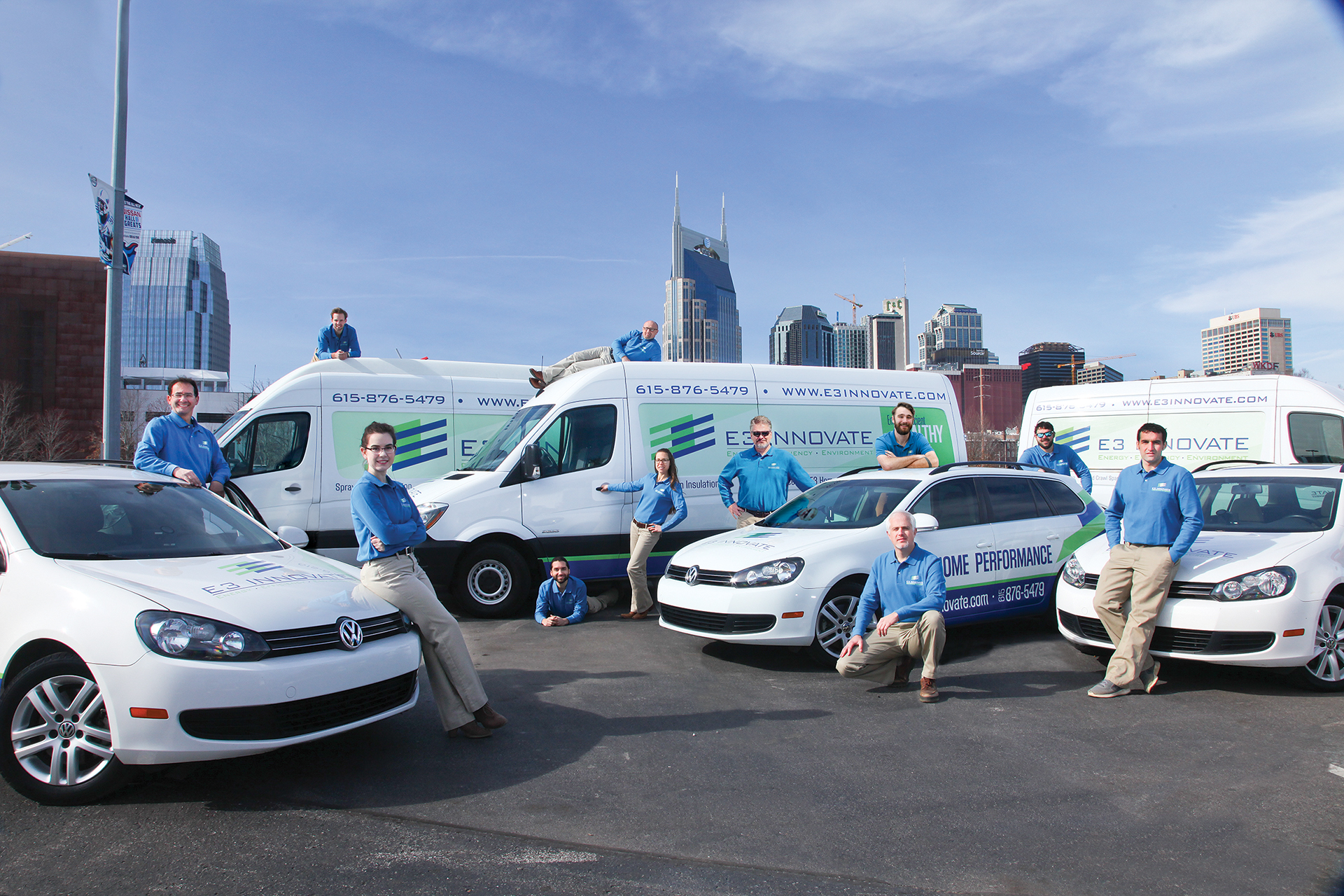 Don't Just Take Our Word For It
Need an Energy Efficient + Healthy + Comfortable Solution for your Home?
Ready to start your project?