How Do Insulation & Air Sealing Work?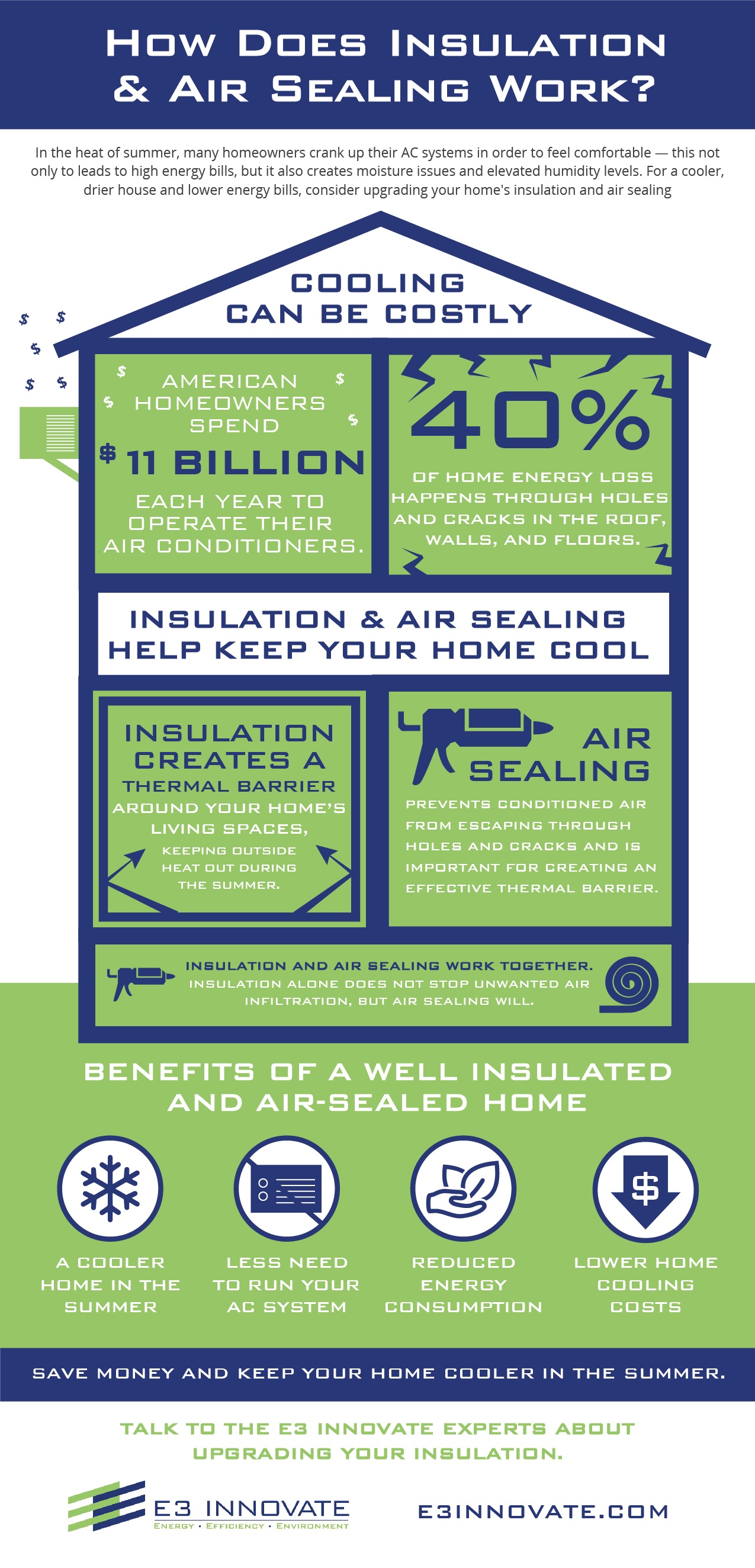 In the heat of summer, many homeowners crank up their AC systems in order to feel comfortable - this not only to leads to high energy bills, but it also creates moisture issues and elevated humidity levels. For a cooler, drier house and lower energy bills, consider upgrading your home's insulation and air sealing.
Cooling Can Be Costly
American homeowners spend $11 billion each year to operate their air conditioners.

40% of home energy loss happens through holes and cracks in the roof, walls, and floors.
Insulation & Air Sealing Help Keep Your Home Cool
Insulation creates a thermal barrier around your home's living spaces, keeping outside heat out during the summer.

Air sealing prevents conditioned air from escaping through holes and cracks and is important for creating an effective thermal barrier.

Insulation and air sealing work together. Insulation alone does not stop unwanted air infiltration, but air sealing will.
Benefits of a Well Insulated and Air-Sealed Home
A cooler home in the summer

Less need to run your AC system

Reduced energy consumption

Lower home cooling costs
Save money and keep your home cooler in the summer.
Talk to the E3 INNOVATE experts about upgrading your insulation.