How to Prepare Your Home for Fall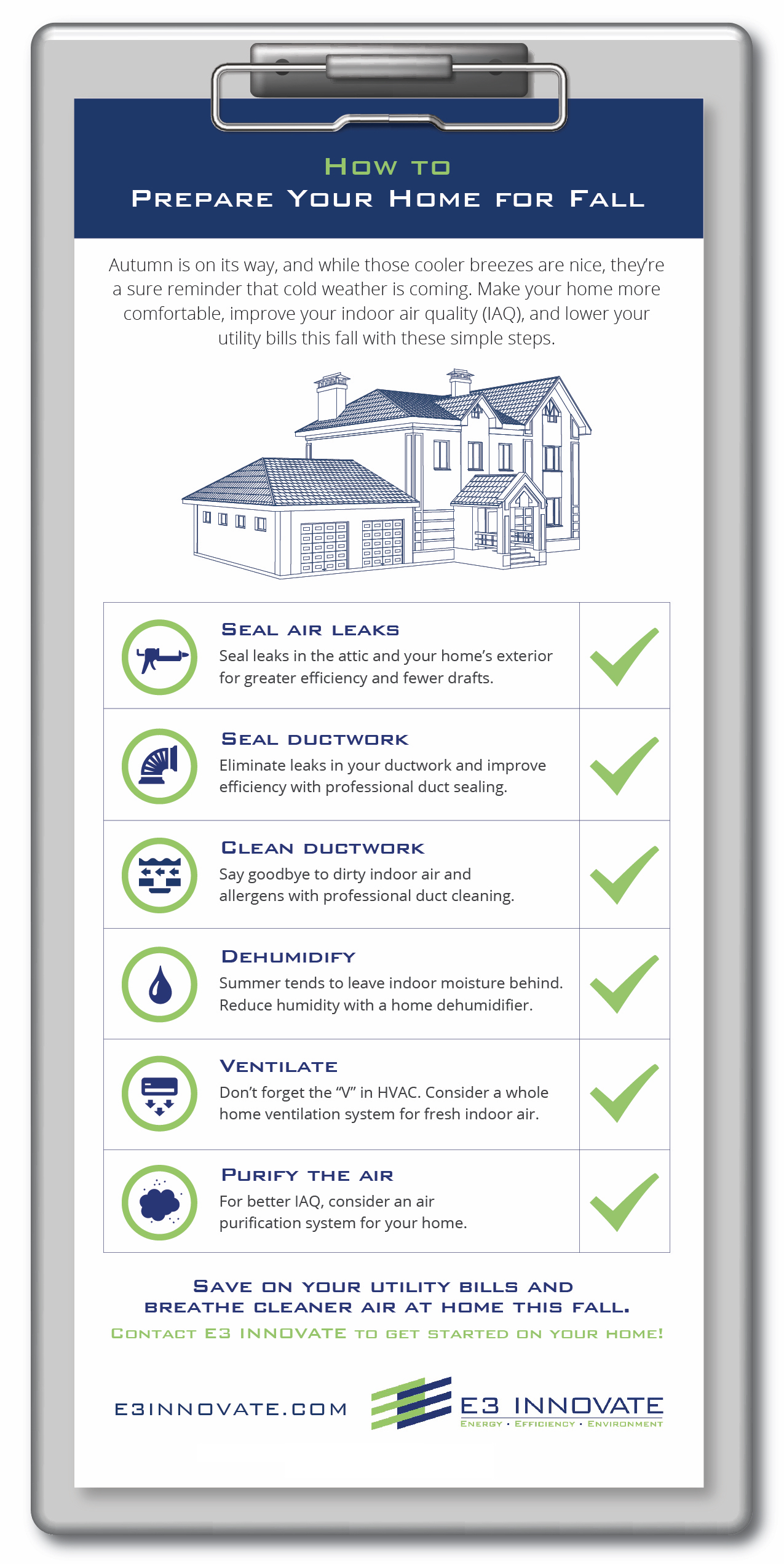 Autumn is on its way, and while those cooler breezes are nice, they're a sure reminder that cold weather is coming. Make your home more comfortable, improve your indoor air quality (IAQ), and lower your utility bills this fall with these simple steps.
Seal air leaks
Seal leaks in the attic and your home's exterior for greater efficiency and fewer drafts.
Seal ductwork
Eliminate leaks in your ductwork and improve efficiency with professional duct sealing.
Clean ductwork
Say goodbye to dirty indoor air and allergens with professional duct cleaning.
Dehumidify
Summer tends to leave indoor moisture behind. Reduce humidity with a home dehumidifier.
Ventilate
Don't forget the "V" in HVAC. Consider a whole home ventilation system for fresh indoor air.
Purify the air
For better IAQ, consider an air purification system for your home.
Save on your utility bills and breathe cleaner air at home this fall.
Contact E3 INNOVATE to get started on your home!