Mini-Splits Need Maintenance Too
E3 INNOVATE loves mini-split systems, and for good reasons. Their heat pump technology is very efficient! The outdoor and indoor components run are almost silently, which means no clunky loud units turning off and on all day. Their small sizes allow E3 to match the needs of the house more closely with the size of the equipment, which translates to improved efficiency and cost savings. 

However, along with this high performance equipment comes the need for special maintenance.  Because mini-split systems lack the space for a high MERV filter, which E3 installs on traditional split HVAC systems, there is the potential for the heat-exchange coils of the mini-split to get dirty. 

This means that particulates like dust, pollen, and dander can accumulate on the coils inside the wall cassettes and, if not properly maintained, can lead to build-up and mold growth. 

The unit below hadn't been maintained in over 5 years!  in this case too, there was significant air leakage causing particulate infiltration and high humidity loads. Nonetheless, neglecting maintenance can lead to costly repairs and potential contamination.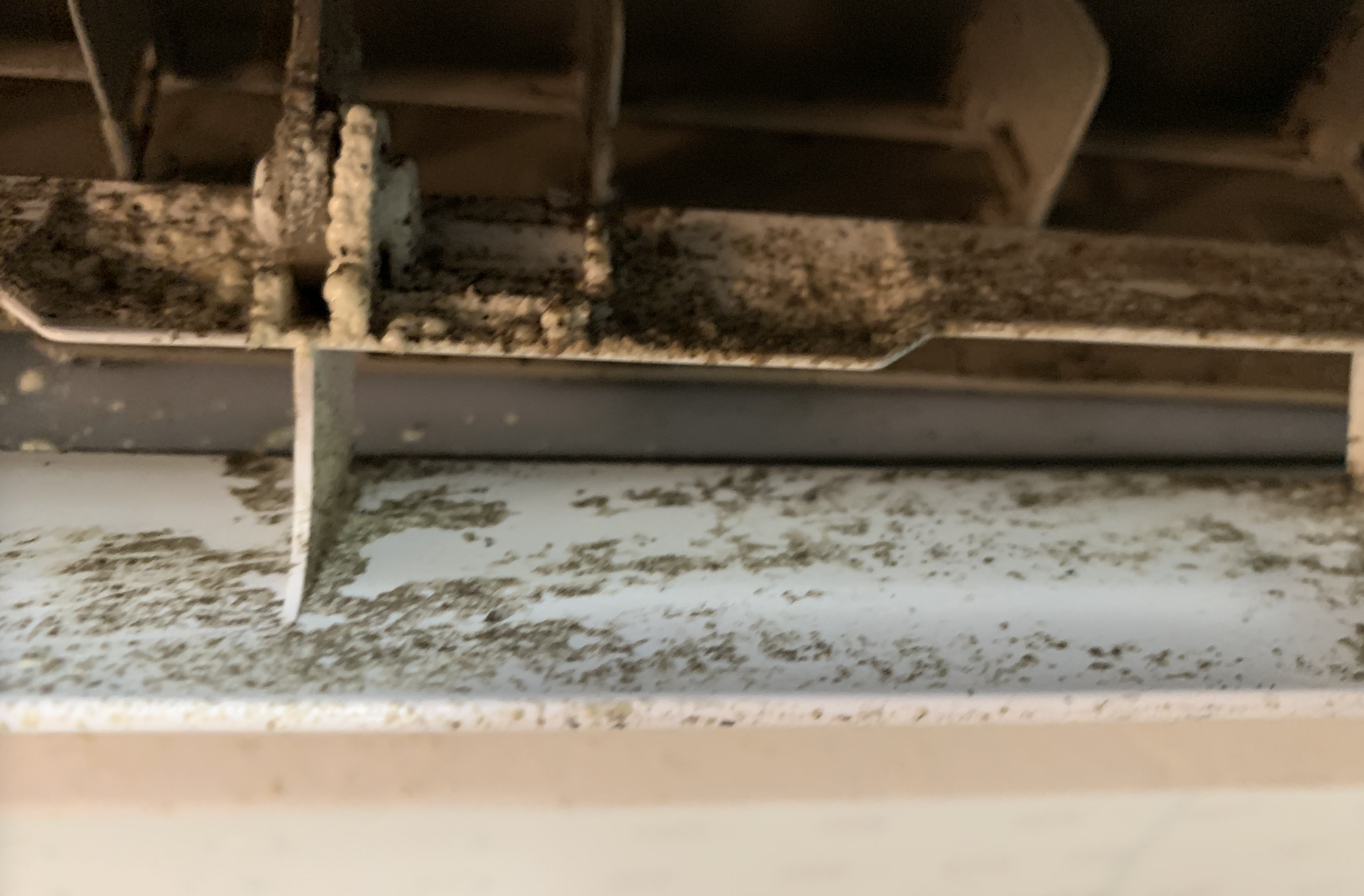 If you have an indoor air quality concern and plan to use mini-splits for heating and cooling, E3 recommends using a ducted whole-house HEPA filtration system for capturing dust, pollen, mold spores, and other particulates. 
We understand life gets busy, and HVAC maintenance may be the last thing that homeowners think about. That's why E3 has created a bi-annual maintenance plan! This is a whole-home maintenance plan to help all systems of a home clean and running efficiently for reliability and longevity.