E3 INNOVATE is a team of highly trained and passionate individuals who enjoy solving complex building science issues. We love serving our clients and even enjoy getting dirty as we assess homes from top to bottom.
Over our history, we have been involved with numerous organizations, have won several awards, and have been interviewed in a few news segments and newspapers. Check out our employee profiles below to learn more about us.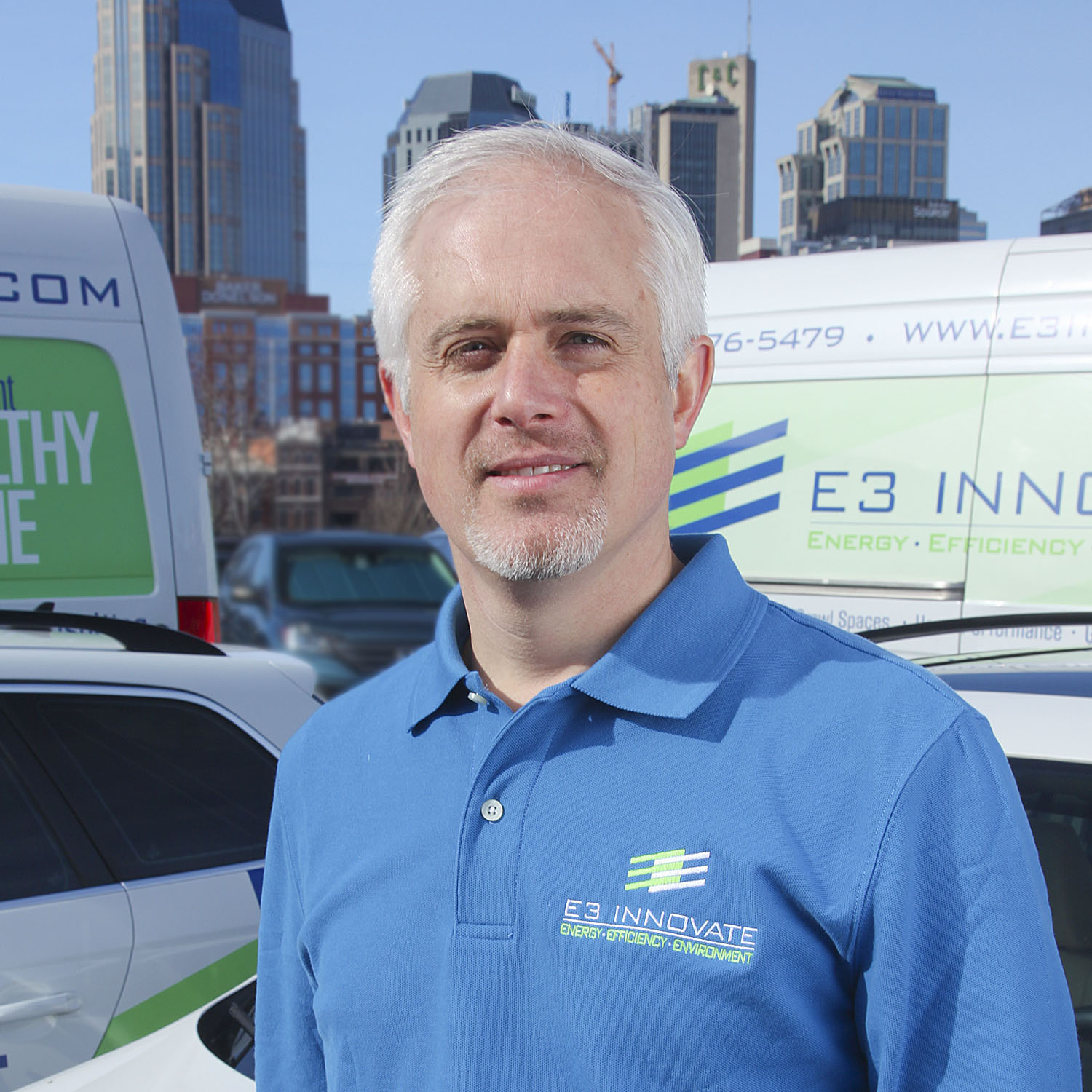 Erik Daugherty
Founder/Owner
Responsibilities:
Oversee company operations, strategizing, marketing and production. Sales and project management.
Why Interested in Energy Efficiency:
Growing up with a love of science, the outdoors, building things, and researching cool new automobiles (Erik bought one of the first VW TDIs in Tennessee back in 1996), Erik's interest in energy efficiency was a natural combination of all of these. His desire to help foster a healthy, sustainable planet came to fruition with his founding of E3 INNOVATE.
Fun Fact:
Erik once traveled the European continent in a 1978 Mercedes 240D diesel. Determined to make the trip using 100% biodiesel, he and his wife often found themselves running on empty in remote areas, finding fuel just in the nick of time. His wife was quick to point out, however, that although the European trip was a success, Erik's biodiesel luck didn't quite make it back to the states with him, where more than once he has found himself filling up on canola oil at convenience stores.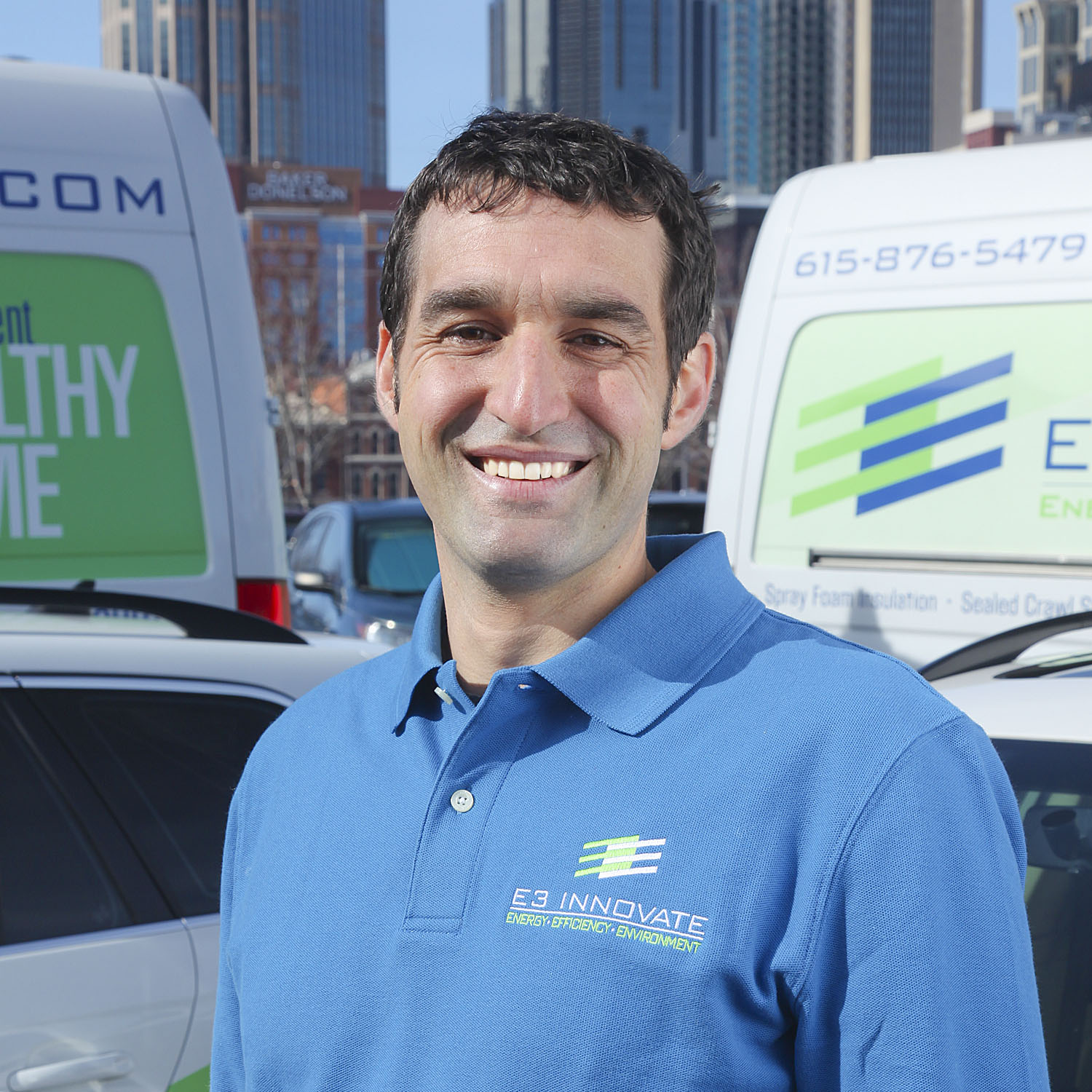 Responsibilities:
Home certification work, including LEED and HERS ratings. Streamlining the home certification process. Lead mechanical systems designer.
Why Interested in Energy Efficiency:
With his background studying the human body, Nathan became interested in energy efficiency when he realized how energy production affects the environment which, in turn, affects our health.
Fun Fact:
Nathan spent two years volunteering for the Peace Corps in Paraguay, where he worked in the rural health and sanitation sector. Bilingual, Nathan also provides translation services to Spanish-speaking residents of Tennessee.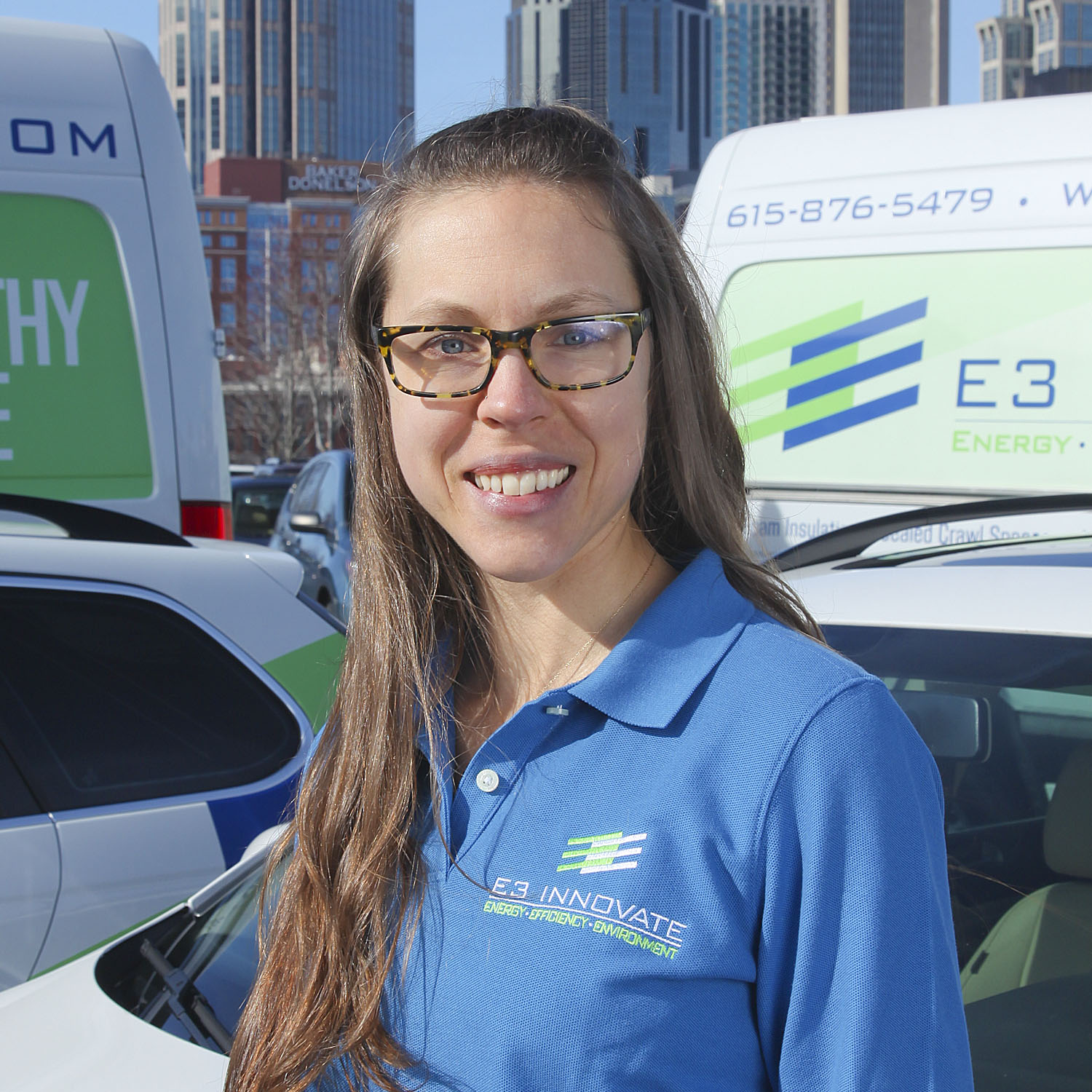 Lesley Herrmann
Business Development & Indoor Air Quality Specialist
Responsibilities:
Business development. Client and community outreach and education. Indoor air quality analysis and consulting.
Why Interested in Energy Efficiency?
"Because it just makes sense." Lesley's passion for sustainability ignited after attending an international course in Renewable Energy and Sustainable Development in Oslo, Norway. She decided to put her physics background to use improving the efficiency of buildings while creating enjoyable, healthy indoor environments.
Fun Fact:
When Lesley is not working on fun projects at E3, you may find her figure skating, dancing, playing standup bass, or offering her skills as a Certified Holistic Nutritional Consultant.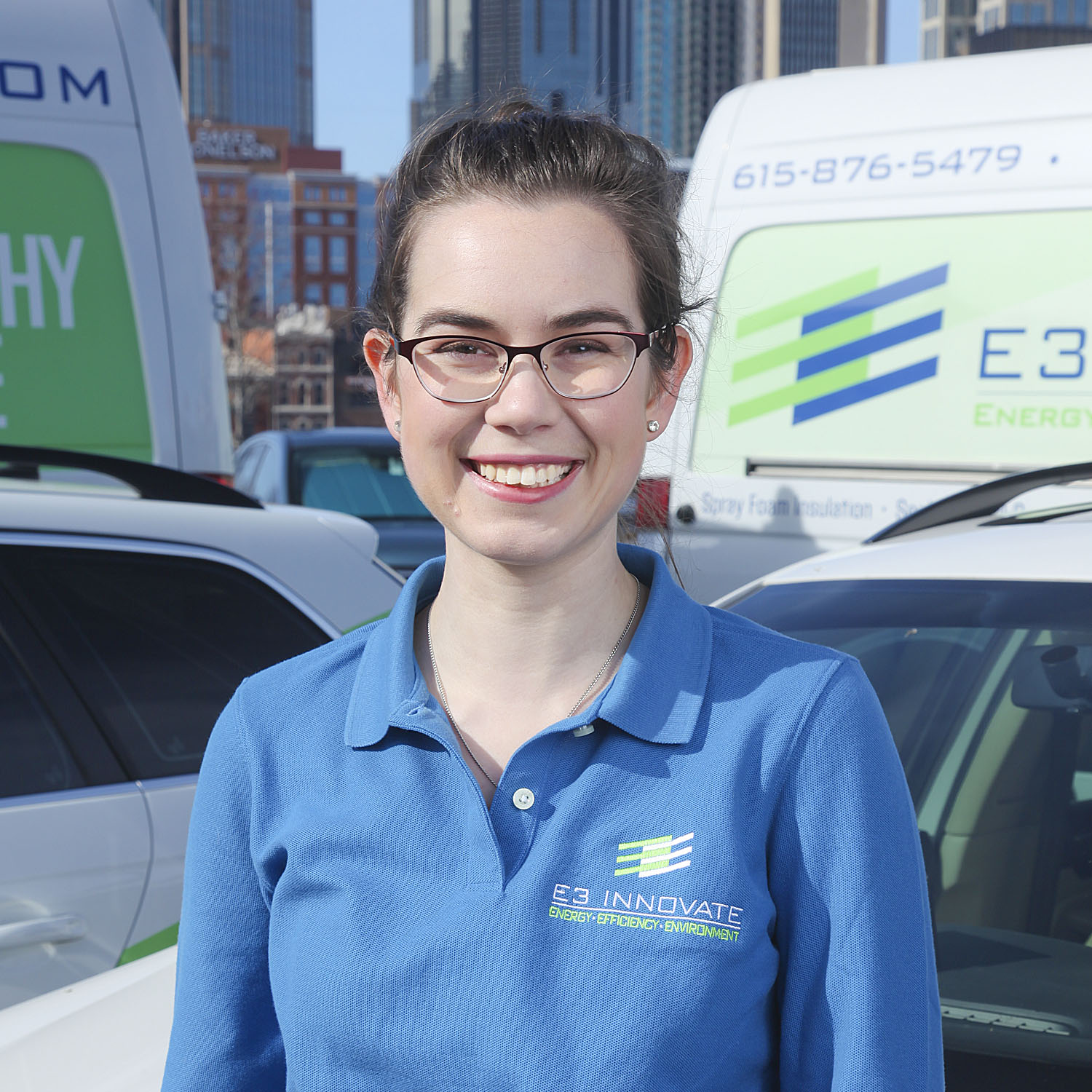 Kathryn Pedulla
Technology Analyst, Organization Queen-Master
Responsibilities:
Researching and deploying products and technologies. Software implementation. Creating and maintaining methodical workflows in the office.
Why Interested in Energy Efficiency?
For Kathryn, the home should be a place of security for a family. No matter what stressors a family encounters in their work or school life, their home is to be the one place they can go to feel safe and be healthy. Often, this is not the case, as many homes have unaddressed or unknown problems that make them uncomfortable, sick, or expensive to manage and operate. Energy efficiency is just one aspect of her effort to bring safe and well-performing homes to the Nashville community.
Fun Fact:
She spent a month in London, visiting the Geoffrey Museum of the Home and harrying London tour guides and homeowners to gain insight into the how's and why's of their residential buildings. She hopes to continue this over-seas inquiry in Japan and Sweden.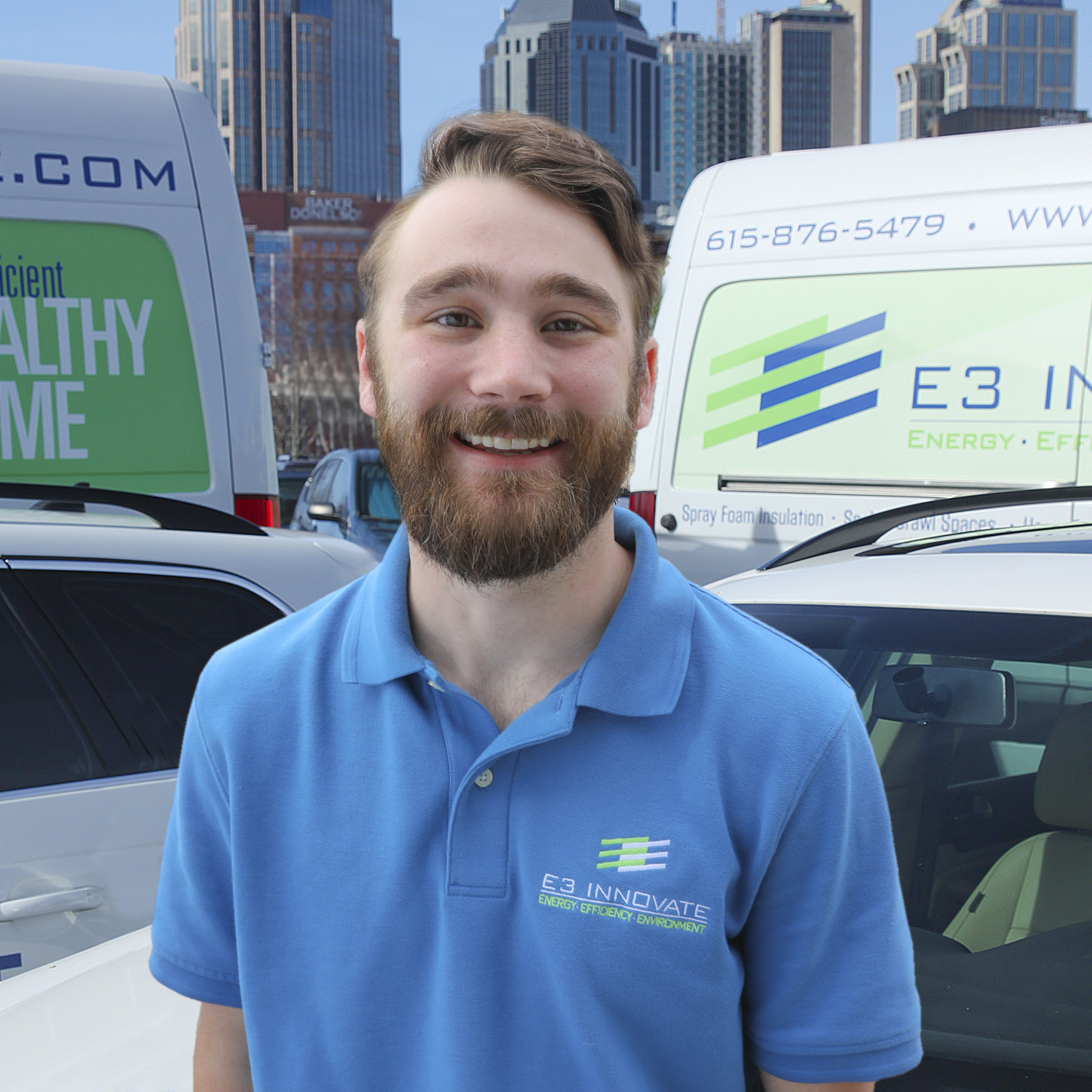 Trent Williams
HERS Rater
Responsibilities:
New construction inspections and codes testing. Assisting with diagnostic assessments for existing homes.
Why Interested in Energy Efficiency?
While studying Sustainability at the University of Tennessee and working for the UT Recycling program, Trent noticed that many individuals had an interest in sustainable practices but felt that adopting these practices were intrusive to their lifestyles. After learning about different green building practices such as the LEED certification, Trent realized that improving a building's efficiency can not only reduce carbon emissions but also help individuals financially. Whether the intentions are grounded in reducing their impact on the environment or save money on their utility bills, improving a building's efficiency can be used to achieve either of these goals, allowing individuals of all walks of life to do their part.
Fun Fact:
When Trent is not conducting blower door and duct leakage tests, you may find him enjoying a relaxing day of fishing, reading some of his favorite novels, or testing his sports knowledge in various fantasy sports leagues.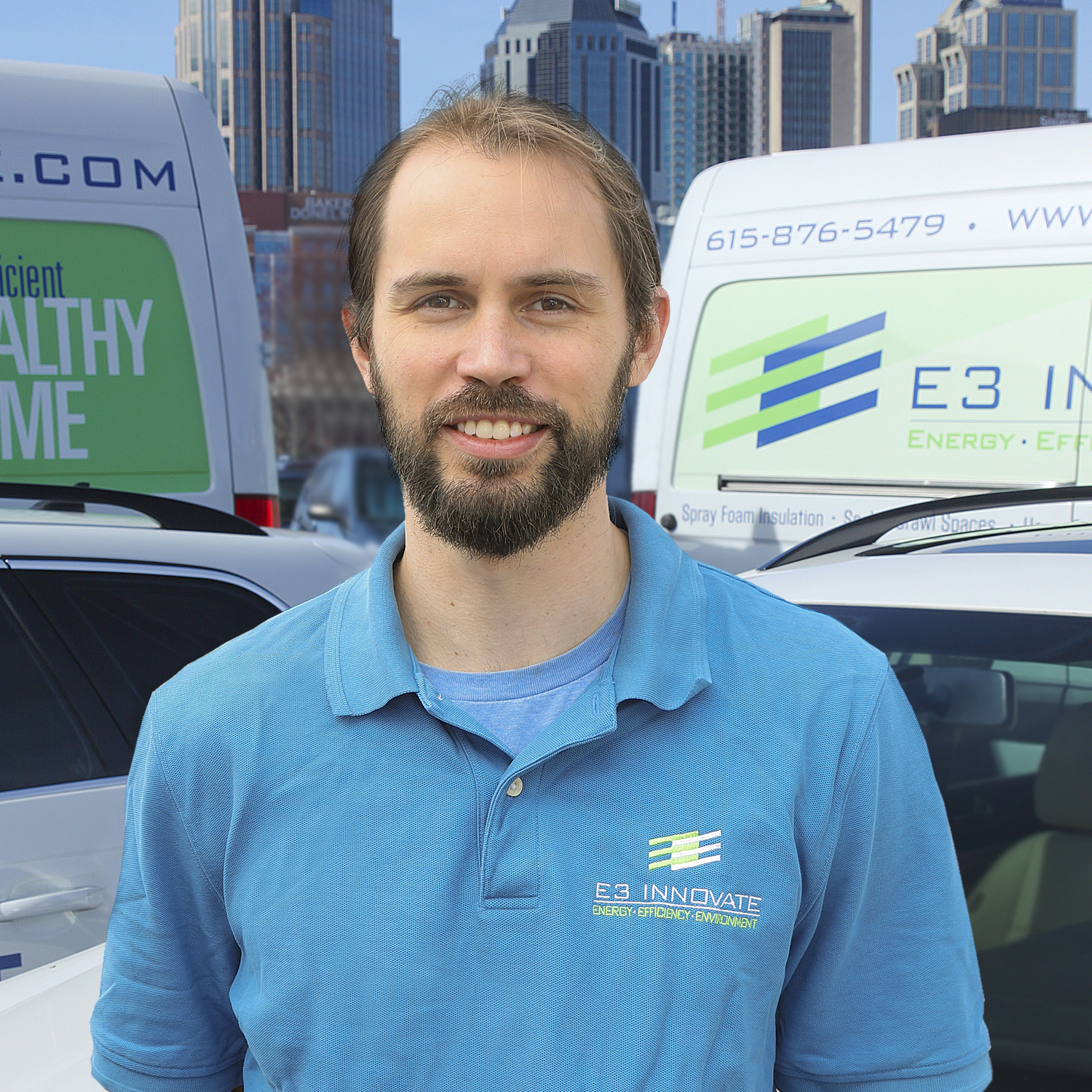 Nolan Gross
Senior Home Performance Technician
Responsibilities:
Implementing home performance strategies, directs crew members, and interfaces with clients and builders. 
Why Interested in Energy Efficiency?
Nolan has had an interest in sustainability since his high school ecology class, and has grown up with a love and appreciation for the outdoors. Buildings, much like the earth, operate as a system, and Nolan enjoys making home upgrades that optimize those systems, ultimately reducing the stress we place on the natural world.
Fun Fact:
Eight years before starting at E3, Nolan wrote a 15-page research paper on the environmental and economic benefits of implementing green building practices. Thermal envelopes, spray foam, energy management systems, indoor air quality, and innovative construction were all included in the strategy, which served as a direct precursor to the job he would later do with E3 EcoWorks.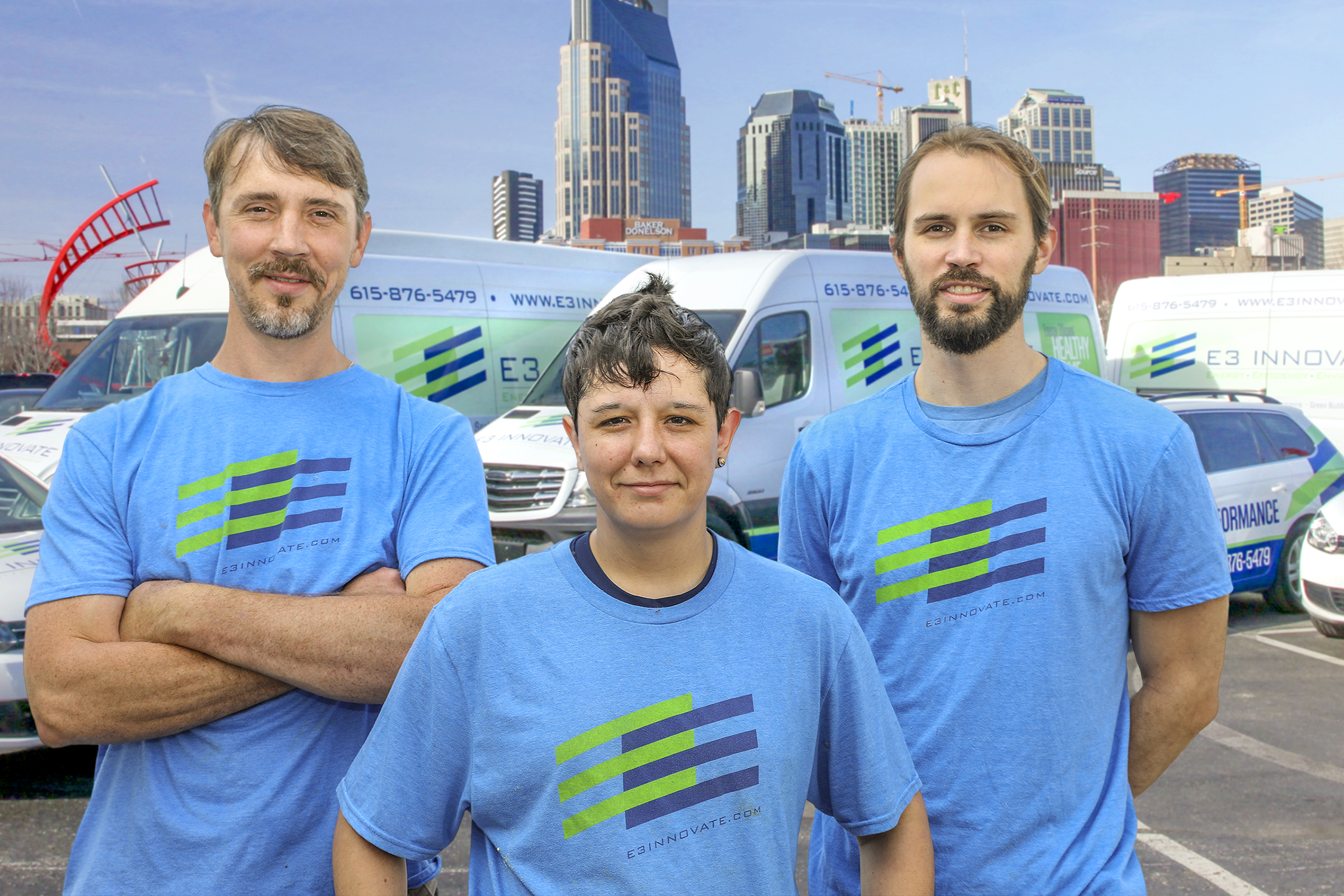 The E3 EcoWorks Team
Field Technicians
Michael, Bria, and Nolan (left to right) serve as our Home Performance Technicians for E3 EcoWorks. They help turn the dreams of an energy efficient healthy home into reality! With a variety of backgrounds, each member brings a special skill to the team.