Is Moisture in a Crawlspace Inevitable?
Recently, a homeowner reached out to E3 with a concern about moisture in his crawlspace. He and his young family have been living in the house for about four months and there is (already) significant moisture in the crawlspace.

After contacting his builder, the builder arranged for an inspector to take a look at the situation. 

The inspector made the comment that moisture in a crawlspace is like the sun setting in the west. It's "normal" and according to his statement, it's just a fact of life.

The homeowner measured relative humidity levels in the crawlspace around 60%, and he was bothered by the appearance of black spotting from microbial growth on the subfloor. The house smells musty, which raises concern from his wife about the health of their young family. They have a 7-year old and a 4-month old. E3 would by no means call this an ideal situation in any home. And it's unfortunate that this homeowner, like so many others, have had to face these repairs after moving in to a brand new home.  
Although microbial growth and moisture might be commonplace in a Tennessee crawlspace, consider what the evolution of this concern might look in the future... Within a decade, the crawlspace could look something like this: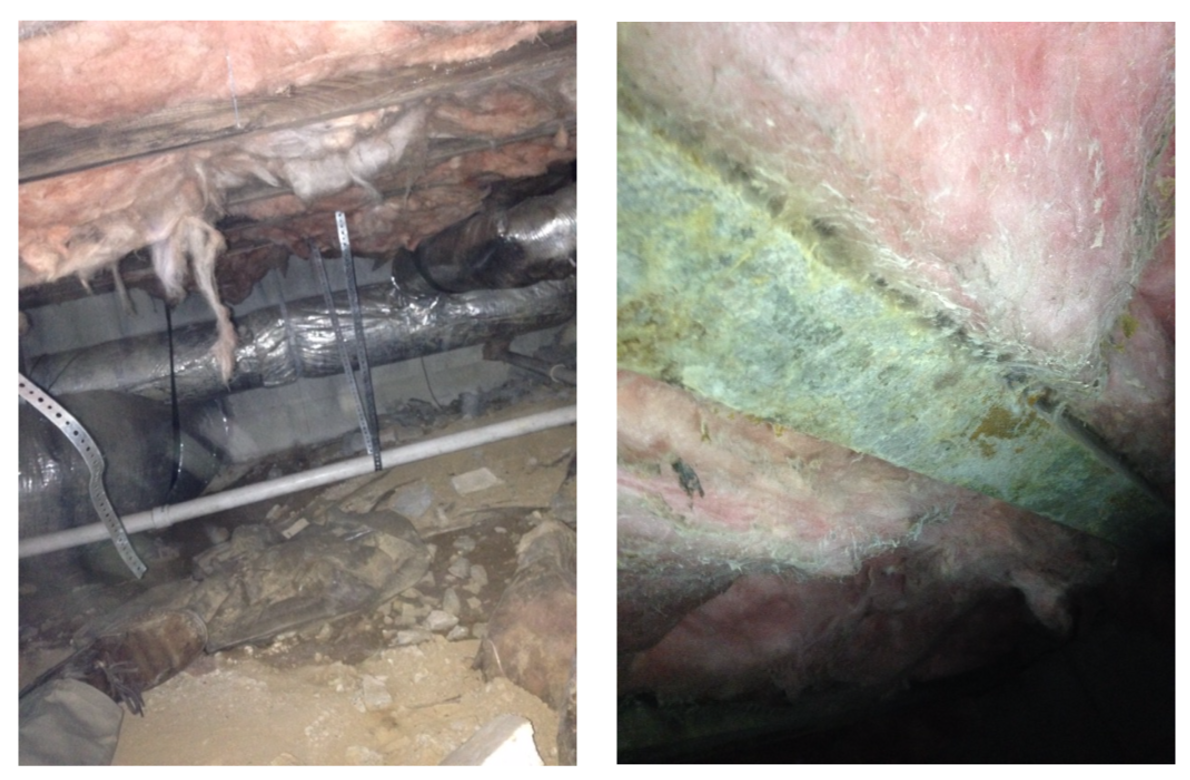 Moisture and mold pose indoor air quality concerns, especially when the ductwork runs through these unconditioned areas. Any leakage in the ductwork creates a pathway for musty odors, mold spores, humidity, and even radon gas to migrate up into the house. In fact, any sub floor penetration can be a communication pathway if left unsealed. 

If properly maintained, an encapsulated crawlspace offers a lifetime of benefits:
Improved indoor air quality
Enhanced durability 
Whole-home moisture management
Odor and radon mitigation
Protection from heavy rain
Improved durability 
Check out what an E3 Encapsulated Crawlspace looks like after excessive rain came through the Nashville area during Hurricane Ida.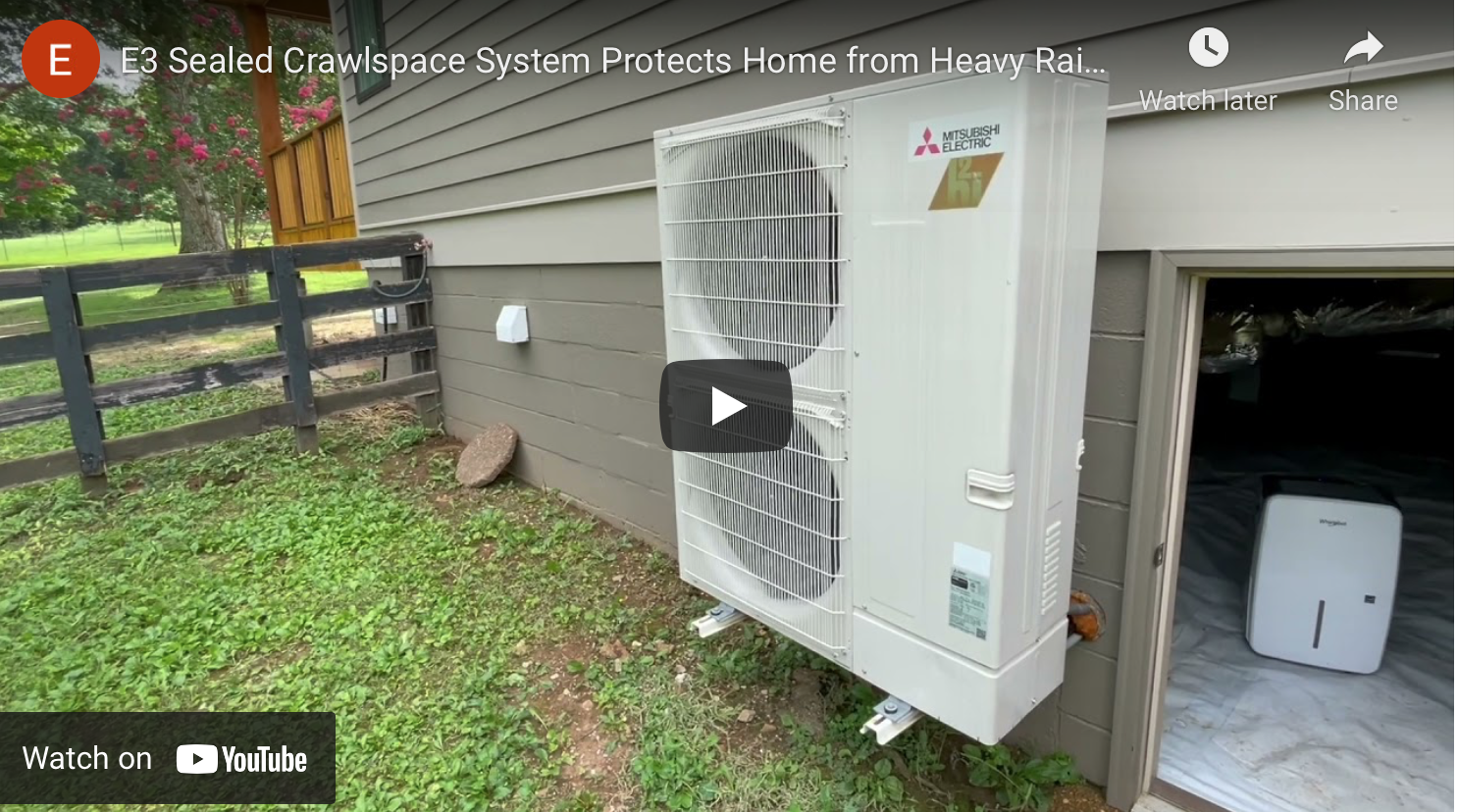 Weather proof your home with an E3 Sealed Crawlspace System. Get started today!