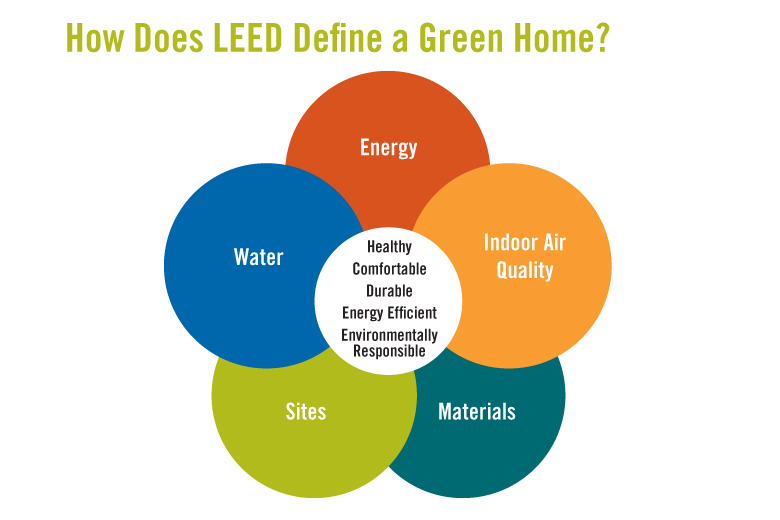 What is it?
LEED (Leadership in Energy and Environmental Design) for Homes is a premier national certification that recognizes structures that are built to the highest standard of sustainable practices. A home that is LEED certified can boast of being incredibly well designed and built, with both quality of workmanship and environmental impact taken into account.
How does it work?
To become LEED certified, a home must be built to rigorous standards. Factors include, but are not limited to:
Sustainable materials used
Local sourcing of materials
Limiting the amount of waste created by construction
Thoughtful land use and landscaping
Indoor air quality
Energy usage of home
Water usage of home
Educating homeowners on the home's sustainable features
Where does E3 INNOVATE come into the mix?
As the seemingly infinite display of LEED certifications on our walls indicate, E3 INNOVATE is the regional leader in LEED for Homes implementation and certification. In fact, our founder, Erik Daugherty, was Middle Tennessee's first LEED for Homes AP, a prestigious professional recognition within the world of building science. The following LEED for Homes services are provided by E3 for single-family homes, multi-family homes, and mid-rise structures:
Design Reviews and essential Construction Guidance with our STRATEGY team that will walk homeowners, builders and architects through the complex and challenging (though rewarding) aspect of building a LEED for Homes certified structure. From the initial energy system design through the final walk-through of the home, E3's STRATEGY team will ensure that your home is built to achieve the highest possible LEED for Homes certification.
Implementation. The E3 ECOWORKS team is highly trained and uniquely equipped to guide you through the necessary steps to achieve LEED certification for your home. As the region's authority on LEED for Homes, you can rest assured that you'll be in good hands throughout the certification process.
Testing and certification. When your home is complete, E3 INNOVATE's HERS Raters provide the third party testing necessary to obtain the prestigious LEED certification. As the region's authority on LEED for Homes, you can rest assured that you'll be in good hands throughout the certification process.
While Energy STAR is focused on a home's energy efficiency, air quality and comfort, the LEED for Homes certification focuses on not just the energy efficiency of a home, but also sustainable building practices such as using locally sourced materials, limiting construction waste, and using sustainable landscaping. A HERS score (implemented by a certified HERS Rater) is the system used to test and certify homes for both ENERGY STAR and LEED for Homes recognition.
Ready to start your project?