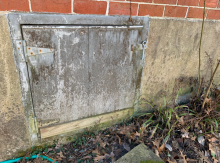 Recently, a homeowner reached out to E3 with a concern about moisture in his crawlspace. He and his young family have been living in the house for about four months and there is (already) significant moisture in the crawlspace.

After contacting his builder, the builder arranged for an inspector to take a look at the situation. 

The inspector made the comment that moisture in a crawlspace is like the sun setting in the west. It's "normal" and according to his statement, it's just a fact of life.