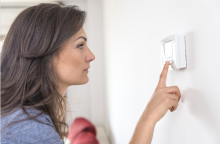 Far too often, we come across clients in Nashville, TN who think they have invested in a high efficiency variable speed HVAC system. We regret informing them that instead, they have a basic, standard efficiency single stage unit. Folks aren't thrilled to hear the news because in their mind, they spent extra on something that was supposed to be more energy efficient.

Why does the mix-up occur? 

Much of the confusion has to do with terminology and understand the components of the HVAC system.