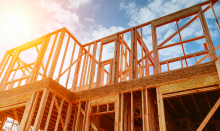 Changes to the Residential Energy Code in Davidson County Tennessee
Davidson County recently adopted the 2018 residential building codes, without amendments. What does this mean for new construction projects in and around Nashville? Below is a summary of the major changes and important components that will require special attention.
What changed regarding building envelope and mechanical systems?