Featured Home
A returning client came to us after purchasing a historic house in the Belle Mead area of Nashville. The homeowners wanted to transform it into a modernized, high performance home for their family of four. They called on E3 to help think through all of the building envelope details and mechanical strategies. During the renovation process, their 1920's estate was completely gutted – only two walls and a portion of the roof were preserved – yet the finished product maintains the charm and feel of the original design.

E3 was part of the design team from the very beginning of the planning process all the way through testing and commissioning of the completed project, providing:
Fielding questions about new technology
Home optimization analysis using computer modeling
HVAC load calculations and design
Ventilation deign
Before and after radon testing and mitigation design
An encapsulated attic
An encapsulated crawlspace
Spray foam insulation and air sealing applied to envelope
Commissioning and testing of the envelope, duct work, and system performance
Are you building or renovating a home?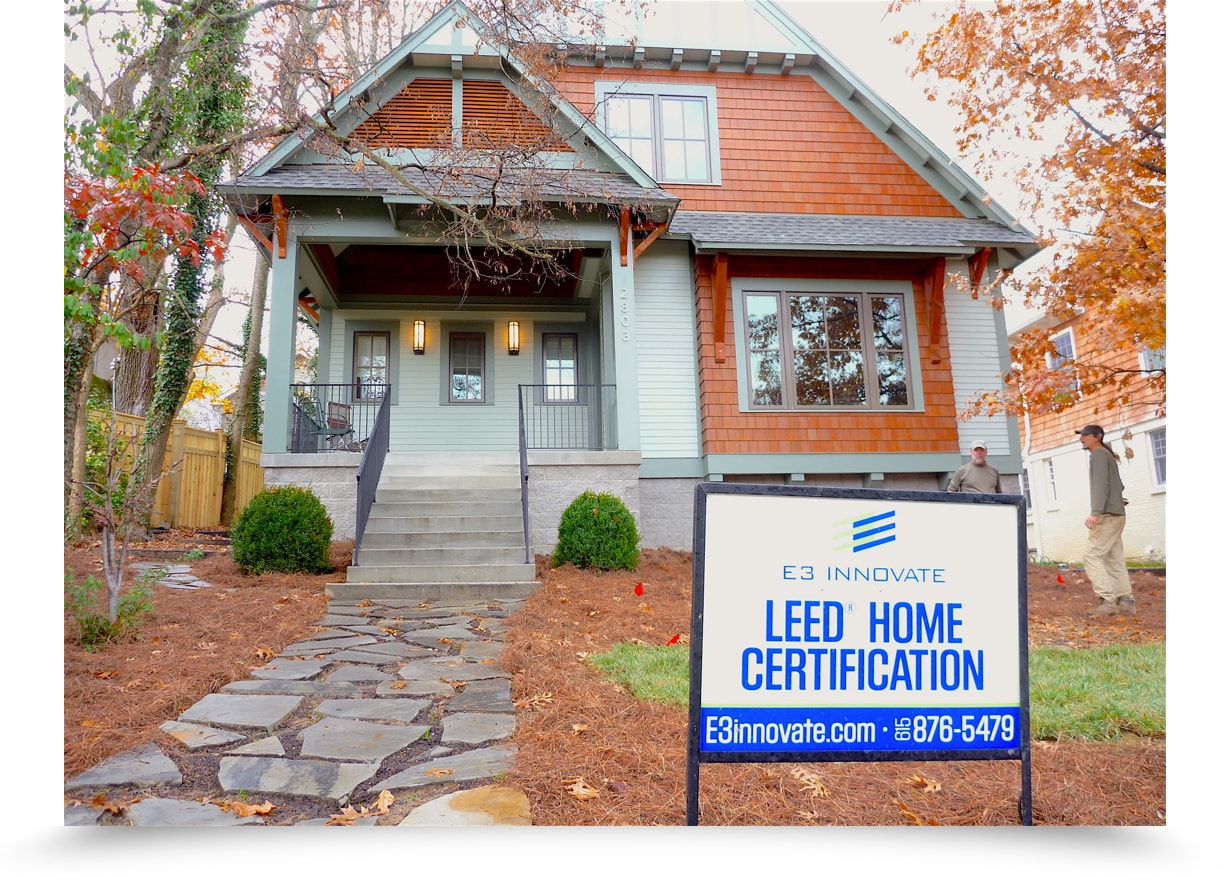 Whether you are planning a new construction project or renovating a historic house, E3 provides the expertise to ensure your home is comfortable, healthy, durable, and sustainable. We work with you and your design team throughout each step of the process, including project planning, construction, and commissioning. After all is said and done, you can enjoy a home that is built with quality and intension.
"E3 is the most committed company to customer satisfaction I've ever seen. I do not hesitate at all to suggest them, highest endorsement I can give. Thanks again E3, I'll be calling again soon." – Eddie C., Homeowner, Nashville
Who's on your design team?
Your Architect
Among other things, the architect is there to insure all design needs are met, the house has aesthetic appeal, and that spaces are optimized for functionality.
Your E3 Consultant
E3 works with homeowners, builders, and architects throughout the entire project to integrate smart home performance strategies and technologies into the design.
Your Builder
The builder's job is to make sure the construction is executed properly, the house is built according to local code requirements, and that the project stays on time and on budget.
We are a part of the design team from beginning to end.
Project Planning
Energy Modeling
Heating and Cooling Design
Ventilation Strategies
Dehumidification Strategies
Water Heater Design
Home Automation
Zero-Energy Ready Home Design
Solar Energy Consultation
Radon Mitigation Systems
Sealed Crawlspace Systems
Sprayfoam and Cellulose Insulation
Ventilation Systems Installation
Dehumidification Systems Installation
Air Sealing
Duct Sealing
Quality Assurance
Codes Testing
Certified Home Ratings
Energy Star
LEED for Homes
National Green Building Standard Certification
Indoor Air Quality Monitoring
And it doesn't stop there.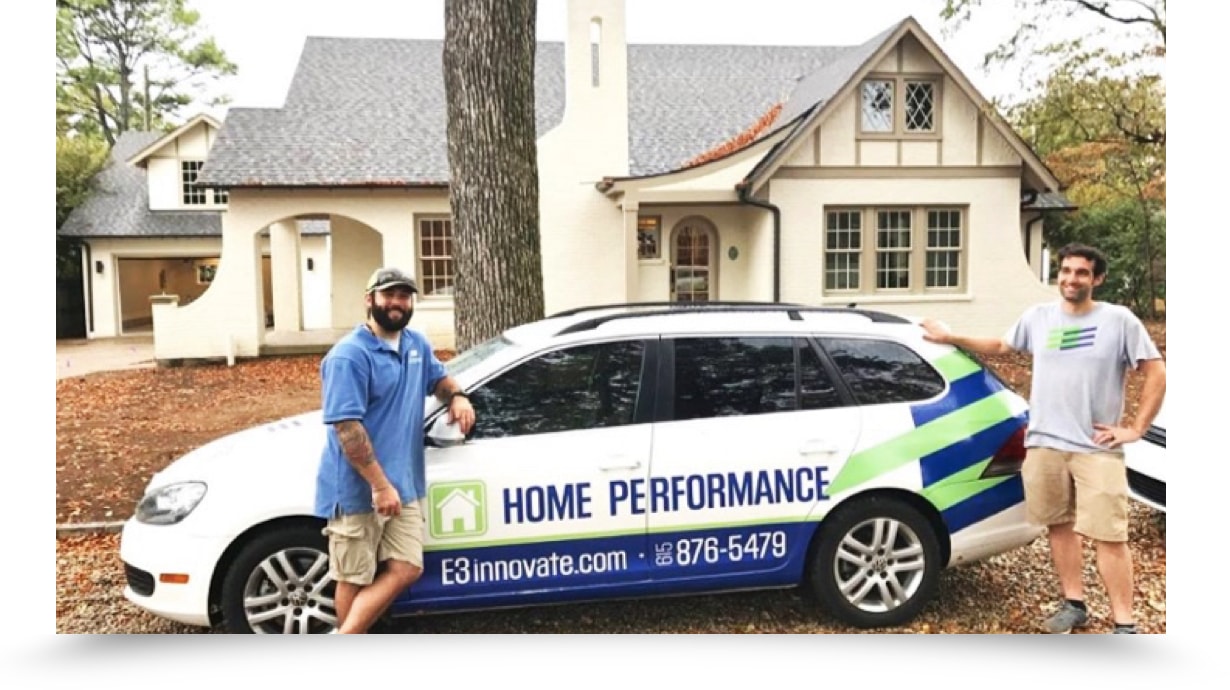 E3 offers an extended maintenance service plan that helps ensure your home continues to perform year after year. In the same way your mechanic provides routine maintenance on your vehicle, E3 will check all the systems in your home on a regular basis to keep it running smoothly. From annual equipment servicing to routine crawlspace and attic evaluations and cleaning, we take care of it for you.