Whole Home Solutions means taking an Integrated Approach to Home Improvement
Whether you are making upgrades to an existing home, planning a new construction project, or renovating a historic house, E3 provides the expertise to help you create a healthy, comfortable, and efficient space that is resilient to life's unpredicted storms.
Safe indoor air quality, continuous comfort, and long-lasting durability can be achieved when a home is designed with an integrated approach. If one or more components gets ignored however, issues can arise that lead to costly and inconvenient repairs, such as humidity problems, mold and mildew growth, radon concerns, and comfort imbalances.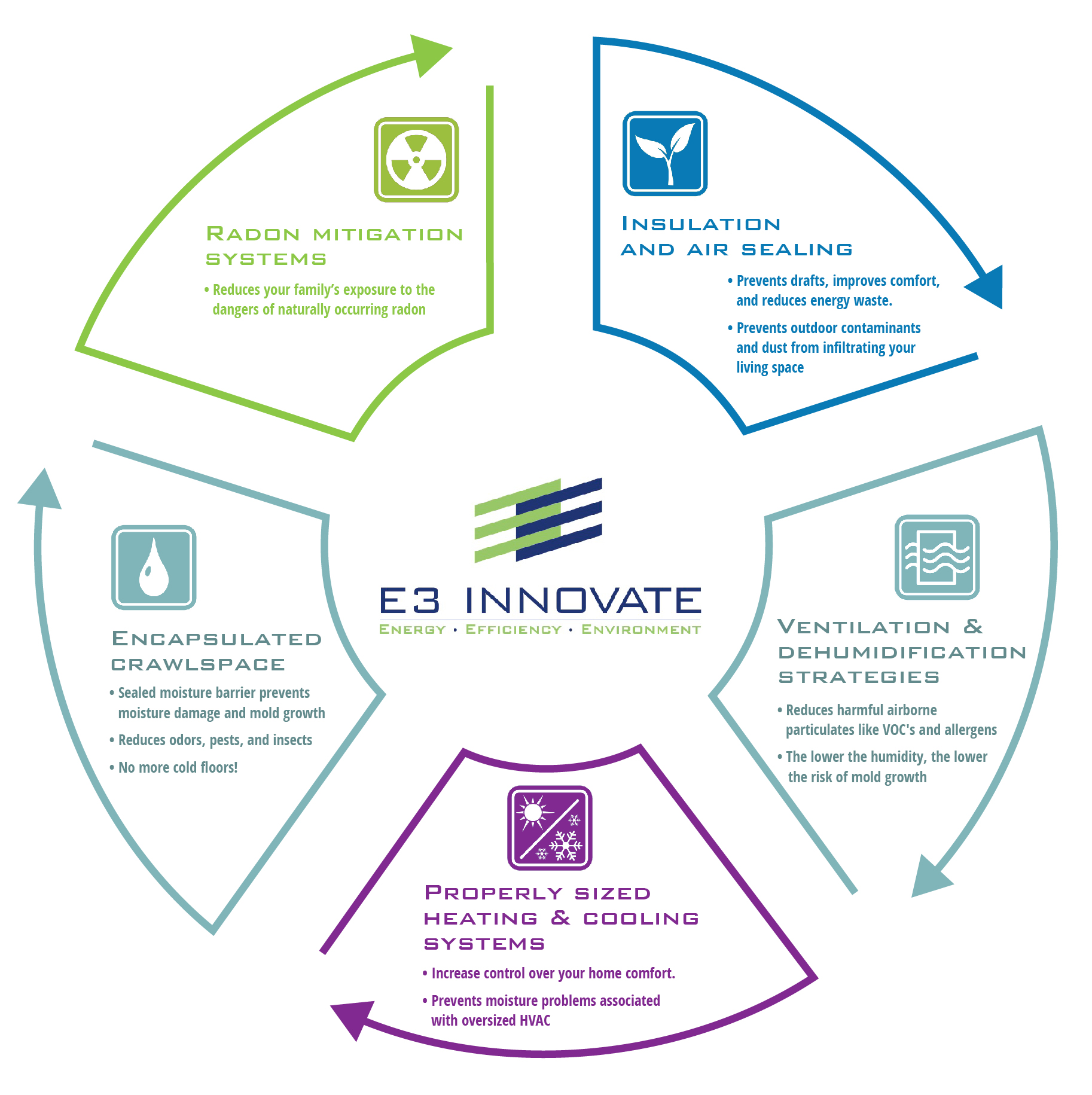 That's why E3 takes an integrated whole-home approach with your project. We focus on five pillars of home performance while also addressing the details that make each component work as part of the system. Our strategy helps ensure you get the desired results out of your investment.
E3 INNOVATE is a whole-home performance company that focuses on integrated, long-term solutions that serve you and your family.
Is Your House Making Your Family Sick?
Without a whole-home approach, issues can arise that may lead to health concerns, like mold growth, poor ventilation, radon gas infiltration, and poor indoor air quality. Issues like these can affect the health of your entire family. Symptoms may vary from person to person, so it's important to know about the many symptoms associated with poor home health.
Physical Symptoms
Skin irritation
Fatigue, weakness & lethargy
Frequent sickness
Cognitive Symptoms
Frequent headaches
Foggy thinking or short term memory loss
Difficulty sleeping and waking up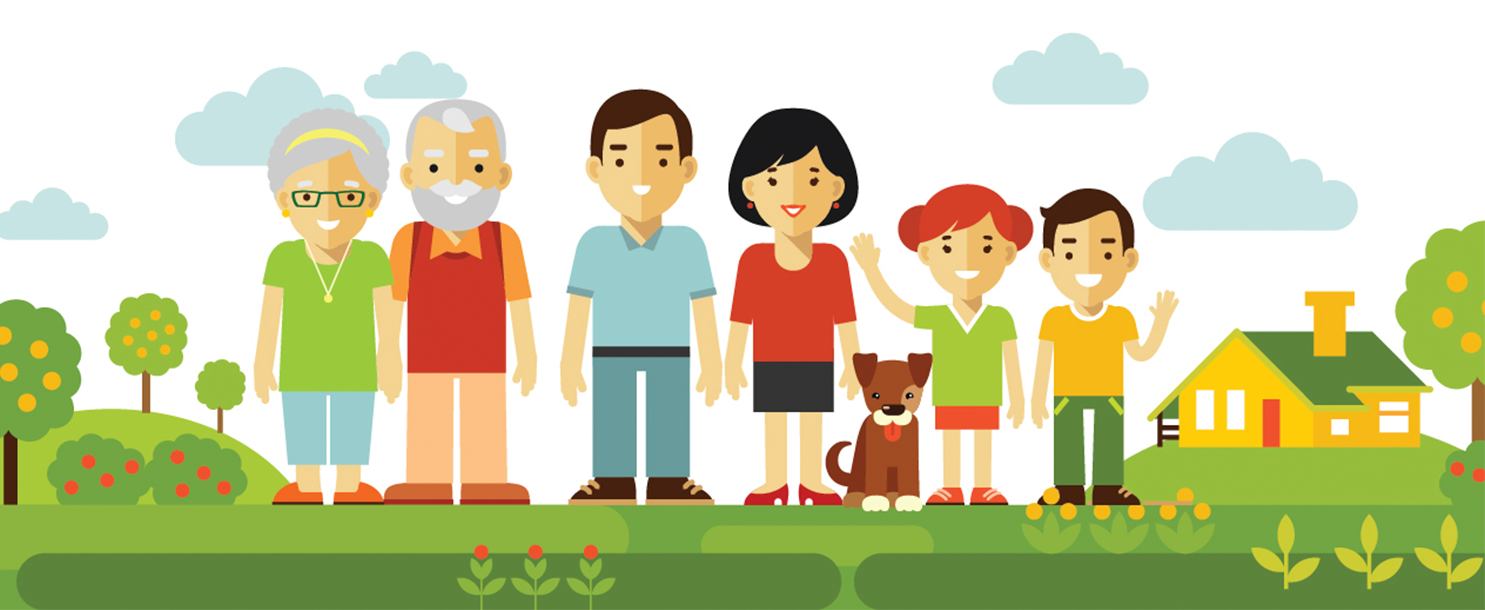 Emotional Symptoms
Mood changes
Feeling agitated or depressed
Worry or anxiety
Respiratory Symptoms
Coughing or shortness of breath
Sinus congestion
Increased asthma symptoms
Pets
Pets can be even more sensitive than humans are to household chemicals and allergens
Does This Sound Like You?
Which Symptoms are you Seeing in Your Home?
The first clue that a home has a performance issues is when symptoms appear. This happens when the house is constructed and maintained with a piecemeal appoach.
1

Excess Dust & Dirt
House looks dingy, even after it's been cleaned
Increased allergy symptoms, especially after cleaning
Frequent dusting, especially after turning on the heat or AC
2

Condensation & Mold Growth
Condensation on the inside of windows in the winter
Visible mold growth in bathrooms, on window sills, on air registers, etc.
Mold stains on bathroom ceilings and above leaky windows & doors
3

Unpleasant Odors
House smells when you first enter, or certain rooms smell
Indoor air feels stale
Musty or moldy smells you can't get rid of
4

Humidity Issues
Air feels damp or clammy, even when the air conditioning is running.
Hardwood floors cup and crack
5

Temperature Discomfort
Home is always too hot or too cold
House feels drafty, especially during the winter