A Custom Home in Lebanon TN
In 2016, a local builder came to E3 with a vision for his family's new high performance home. The property, tucked back on a quite country road in rural Mt. Juliet, Tennessee, was surrounded by tall old trees and acres of privacy. The builder, Michael, and his wife Marie had picked out a beautiful location for the site of their new family home.
Framing had already begun when Michael called E3 for a spray foam quote. After E3's initial consultation and site visit with the builder and his wife, the conversation soon progressed from a discussion of spray foam to the design and implementation of a high performance home and all of the complementary components that support a tight house.  
Michael admitted he was unfamiliar with integrated design concepts and wanted to make sure someone on his building team could think through the details that would ultimately lead to a comfortable, healthy, and well-behaved house. His goal was to create a home that wouldn't face humidity challenges, like so many houses in the south do. He decided to hire E3 to provide design optimization for the mechanical systems and the home's shell (i.e. the attic, exterior walls, and crawlspace).  
Contrary to what many people believe, a fully spray foamed house is not always the best bang for the buck. Spray foam tends to be expensive, yet the thermal performance doesn't necessarily out-perform other insulation options on the market. Spray foam is great for certain applications, but not all. This is where energy modeling can be useful. 
To find the best strategies for this custom build, E3 started by capturing the primary motivations of the homeowners. Comfort, durability, moisture management, and operation cost topped the list. With that feedback, along with the architectural drawings, E3 was able to create an energy model of the house. This allowed for a cost-benefit analysis of different insulation and HVAC options, as well as an estimate of energy savings associated with a sealed crawlspace, different water heater types, and window options.  The results allowed E3 to provide value engineering that helped the homeowners balance function, performance, and cost while designing for their primary motivations. 
Based on the modeling results, E3 recommended a strategic approach to insulation that utilized spray foam, blown cellulose, and a radiant barrier. In addition to insulation design and installation, E3 provided mechanical system and duct design, ventilation design and installation, an encapsulated crawlspace system, active radon mitigation, and smart home controls. '
The following photos illustrate the features and value that E3 added to this custom home.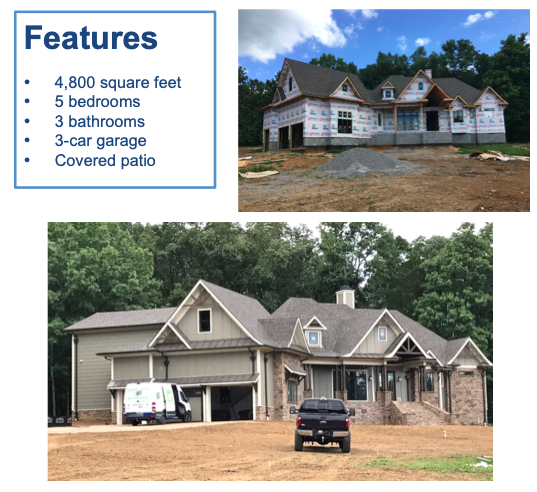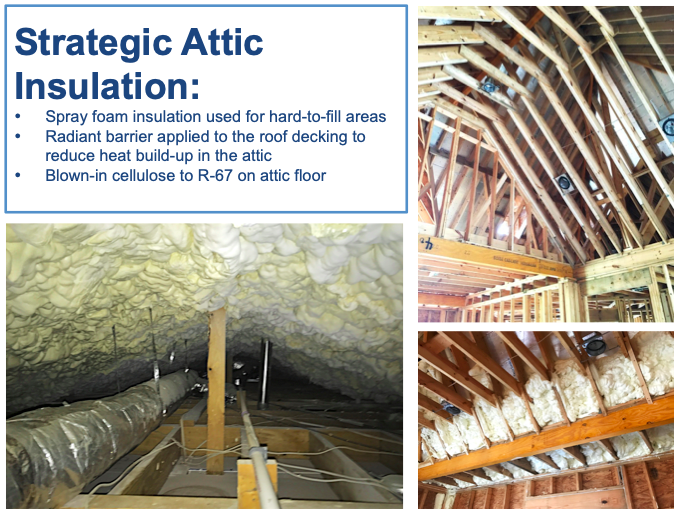 Strategic attic insulation helps reduce heat gain in the summer and heat loss in the winter, which helps to keep the home comfortable year-round while saving money on utilities. Strategic spray foam also helps reduce infiltration, which prevents dust and drafts and improves comfort.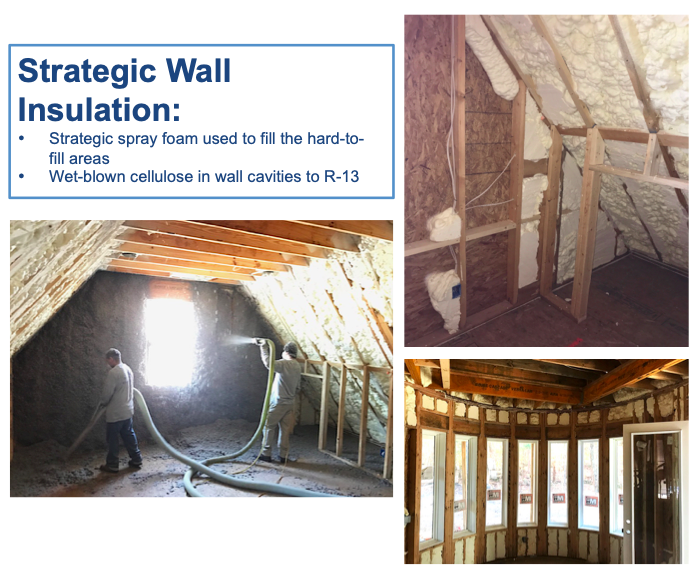 Strategic wall insulation helps balance cost and performance. Sealing hard-to-reach areas with foam creates a more effective insulation approach than trying to fill small cavities with fiberglass bats. When fiberglass is compressed into small places, it's overall R-value is reduced. Fiber glass was not in this home.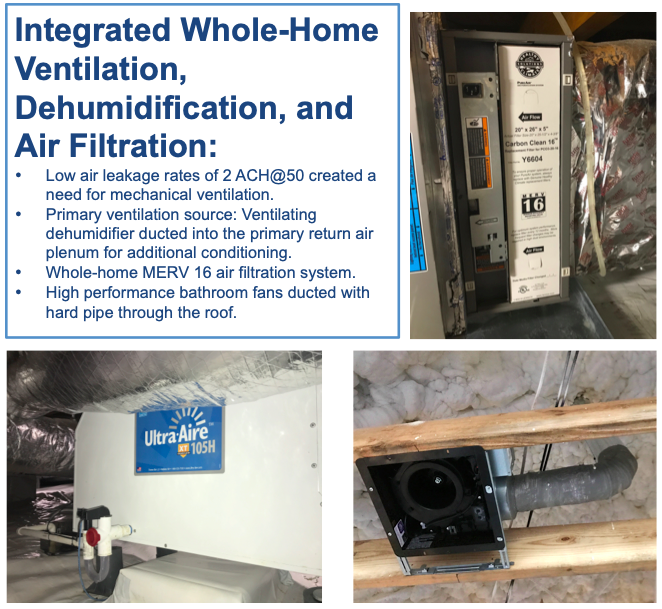 A home that is well insulated is typically a tight home; meaning it has a very low air infiltration rate. This is really good for comfort, reducing energy cost, preventing dust, reducing pollen, and cutting out drafts, but it creates a problem with air quality. To prevent poor indoor air quality, odors, formaldehyde exposure, and high radon levels, TIGHT HOMES NEED FRESH AIR. In this case, a whole-home dehumidifier, a whole-home air filter, and top-of-the-line exhaust fans were used to keep air inside the home fresh and clean.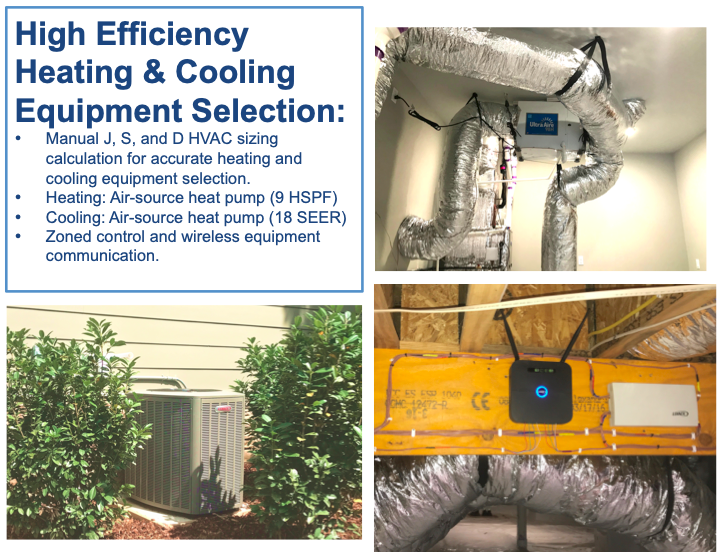 A tight home also requires less heating in the winter and less cooling in the summer. A high performance should not follow the same rules-of-thumb that are typically used by the HVAC industry to size the systems. A formal Manual J, S, and D were preformed on this home to make sure the systems were properly sized. Too much cooling, for example, will create moisture and humidity problems. The house was designed to have zoned heating and cooling, which provided efficiency and balanced comfort.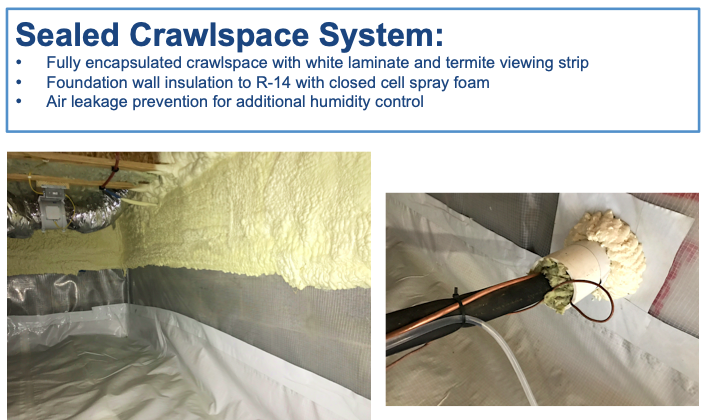 A sealed crawlspace systems helps manage moisture, significantly reduces the risk of mold, and preserves the foundation of the home.  A sealed crawlspace, along with an active radon mitigation system, prevents exposure to this harmful gas. Overall, an encapsulated crawlspace prevents costly maintenance and ensures durability.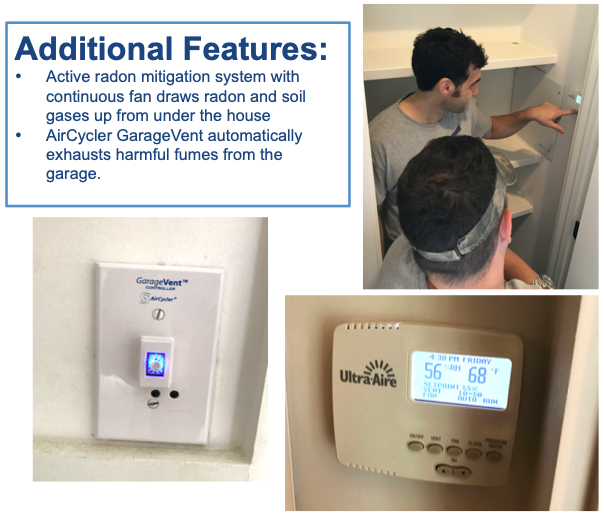 A high performance home doesn't come without controls. Each system is set to run automatically with programmed controls. E3 always provides a tutorial of how to use these systems post-construction.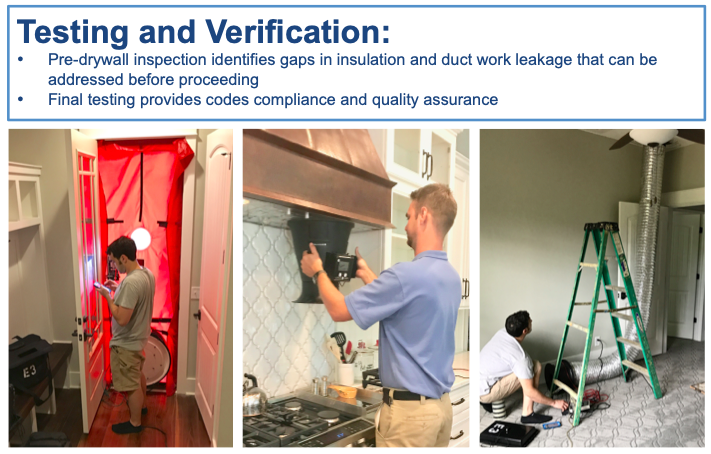 What's a high performance home without final testing and quality assurance? Final testing (as well as mid-construction testing) was performed to ensure air tightness, duct tightness, and proper air flow from the kitchen range hood and the bathroom fans. This final testing helped provide peace of mind for the homeowners that the house was ready to be lived in! Think of it like the 90-point inspection you get before driving a car off the lot for the first time.
When all was said and done, E3 updated the energy model to provide a HERS rating. This rating is used as a tool to compare the performance of one home to another, like a miles-per-gallon rating for a car. The lower the score the better. A "0" on the HERS score represents a "zero-energy" home, that is, one that uses as much energy as it generates with solar or other renewable sources over the course of a year. This home's HERS score came in at 65. For comparison, the average HERS score in Tennessee in 2018 was a 72.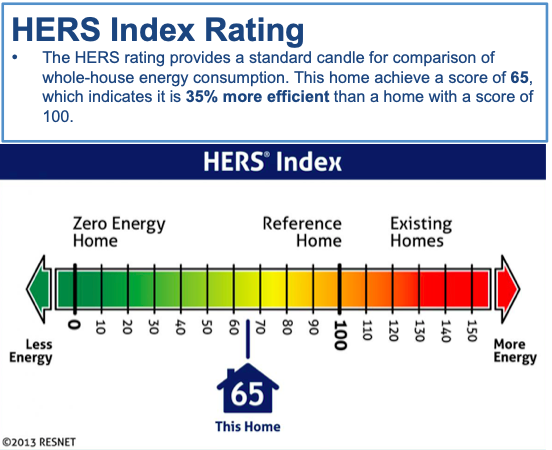 Are you ready to build your high performance custom home? E3 can help by designing the insulation strategy and matching it with balanced heating, cooling, and ventilation systems that will help you achieve your dream home. 
Give us a call today to schedule an in-person design review consultation for your new home or gut renovation!
615-876-5479