A Sustainable Home Makeover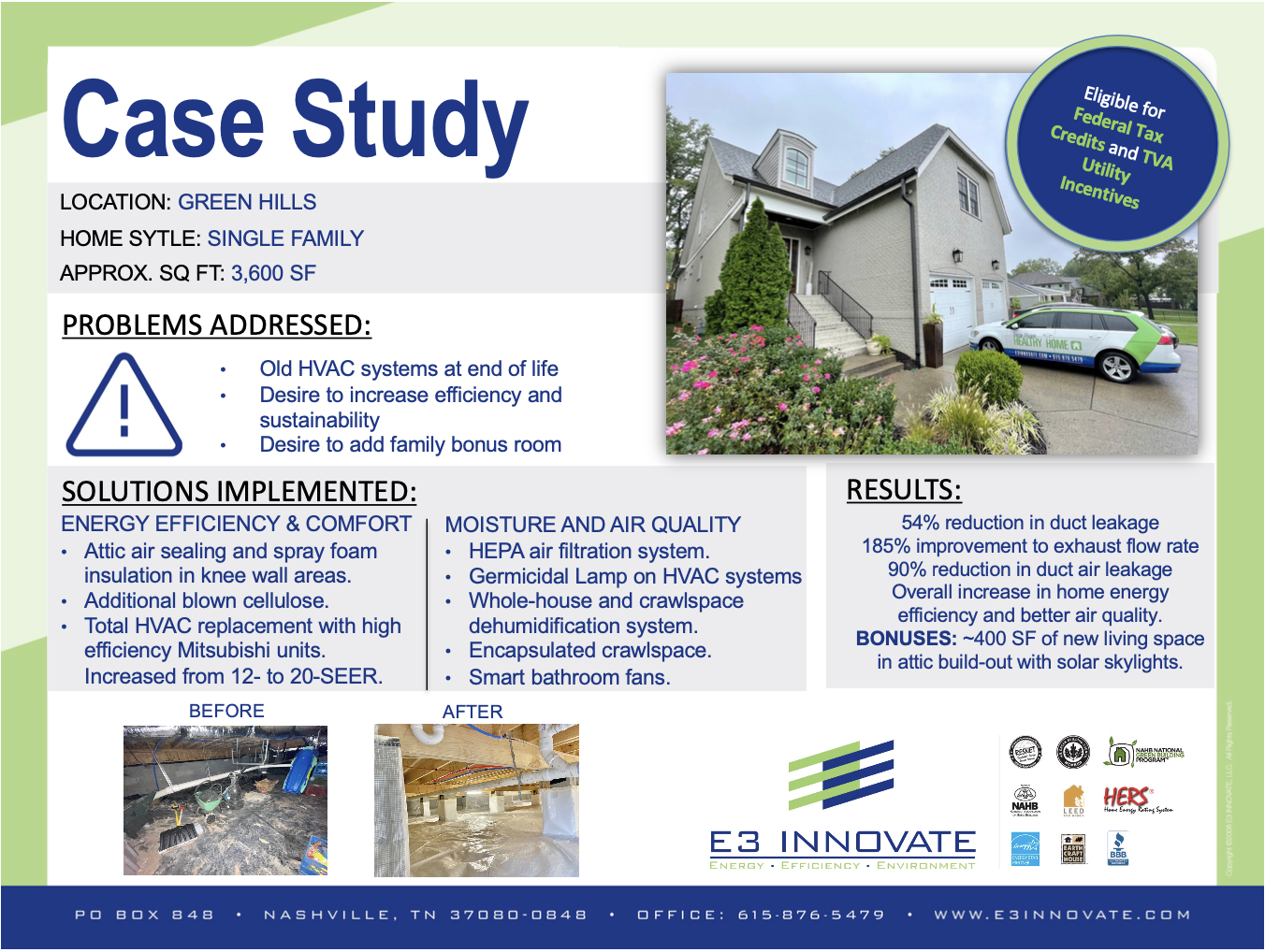 E3 INNOVATE recently completed a whole-home performance upgrade in a newer home in the Green Hills area of Nashville, TN. The homeowners were driven by the need to replace an old failed HVAC system and the desire to improve overall efficiency and reduce their carbon footprint. This home received a total HVAC rework, a sealed crawlspace system, upgraded attic insulation, upgraded air filtration and purification systems, and a whole new bonus room and storage area! The unfinished area above the garage was built out into a new family room and the large side attic on the second floor was cleaned, then air sealed and spray foamed so to be used as an additional storage space. 
The homeowners are now enjoying a more sustainable, efficient, and durable home with extra space to share with their family! 
Check out Erik's video here!